Sasquatch Pest Control
Where Pests Just … Vanish
Contact Us Today For $100 off Initial Service!
Your satasfaction is our guarantee! If you see any bugs between regular services we will come out and reservice for free.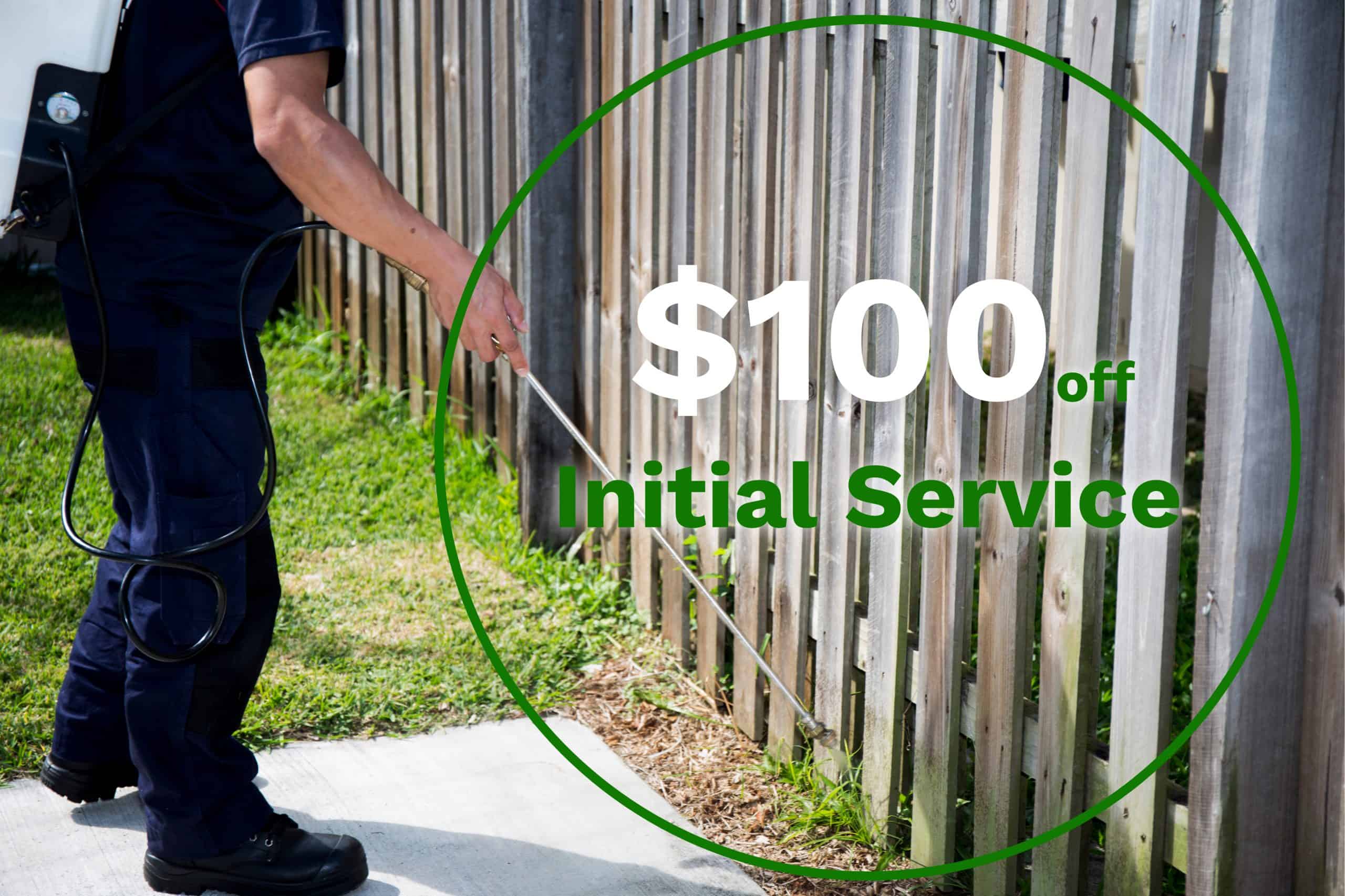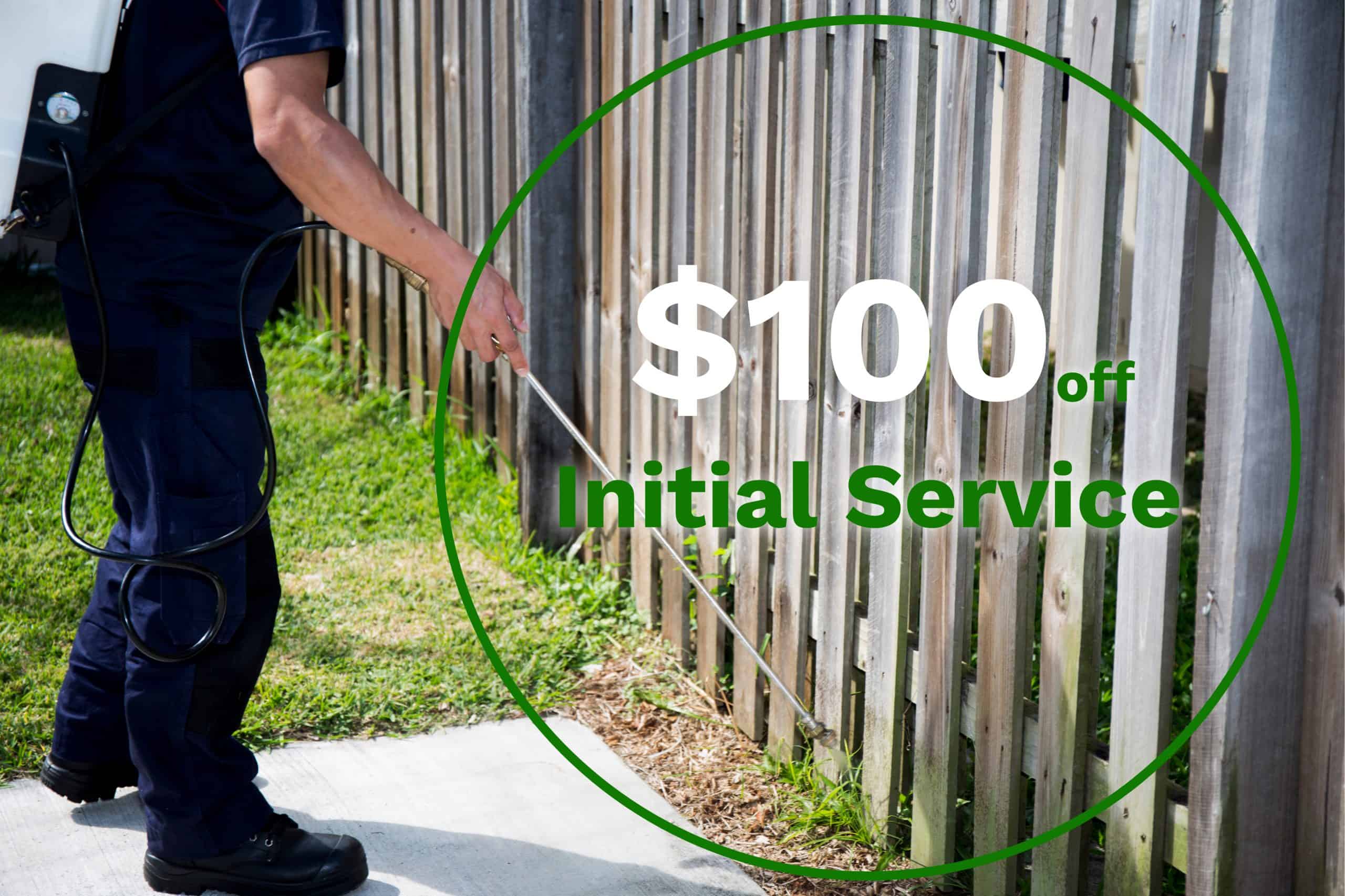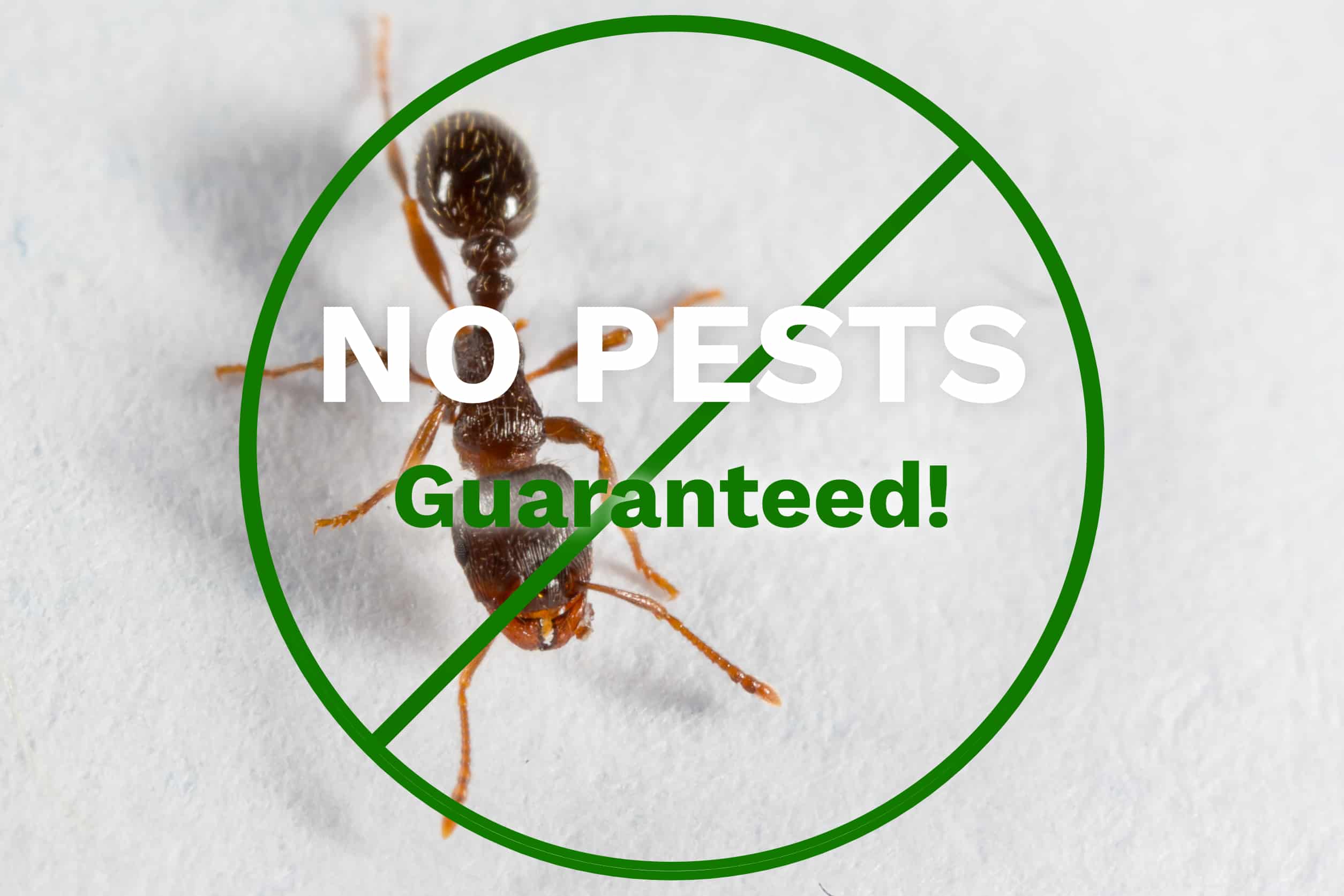 Sasquatch Pest Control's Regular Service:
Initial Pest Control Service
Treatment for All General Household Pests
Year-round Regular Treatments
Inside and Garage Treatment
Eave sweeping
Convenient scheduling
Safe and Effective
Pest-Free Guarantee
Call Sasquatch Pest Control today to start a regular service plan!
Initial Pest Control Service
First, we start with an initial pest control service. On the inside we'll treat along the baseboards, any problem areas, and we'll focus on where pests hide and enter your home. We want to make sure creepy things aren't living with you. We'll even treat the garage – which tends to have lots of spiders and some mice, too.
On the outside of your home we'll put up a 6-foot power spray pest control barrier around the base of your home. We'll treat accessible door frames and windows, and we will spot treat any visible problem areas in the yard, if needed. We'll sweep the eaves for spider webs and wasps nests that we see.
Our products flush bugs out, so you might see more for 7 to 10 days. Don't worry, they'll be leaving soon.
Treatment for All General Household Pests
Our pest control plans cover lots of general pests including: ants, beetles, spiders, black widow spiders, crickets, millipedes, scorpions, spiders, wasps, yellow jackets, hornets, mice and more.
We also offer treatments other pests like Roaches and Bed Bugs.
Year-round Regular Treatments
Services are year-round – sometimes customers ask "You treat even in the winter?"  It would be great if bugs magically disappeared during the winter. Unfortunately, they just stuff their buggy bodies (and eggs) into cracks and crevices to escape the cold (a process called "over-wintering"). Skipping winter treatment causes the pest population to explode in the spring when those hiding bugs come out, and their eggs start hatching.  During winter, we focus on windows and doors so that your home's entry points don't become creepy pest entry points. Remember, you don't even need to be home for us to treat outside. We don't skip winter because we want your home to be protected year-round.
Inside/Garage Treatment
Most of our customers find that when Sasquatch Pest Control regularly maintains our thorough pest control barrier outside their homes, they stay pest-free outside and inside, too. That's because our pest control barrier keeps new bugs from entering your home. You don't even need to be home for a regular treatment! Just leave gates unlocked and put away any animals.  (Our pest control technicians love dogs, but dogs don't always love our technicians.)
While regular services are outside only, we are happy to treat inside your home and garage for NO EXTRA CHARGE. We'll give you a heads up before we come out for regular service, so if you'd like to schedule inside treatment, just let us know.  We'll make an appointment with you. Also, let us know if there are any specific pests bugging you so we can target them.
Convenient Scheduling
Text, email or phone call reminder – it's up to you.  Sasquatch Pest Control offers convenient and easy scheduling.
You don't even need to be home for a regular treatment!  Just leave gates unlocked and put away any animals. (Our pest control technicians love dogs, but dogs don't always love our technicians.)
Safe and Effective Products
The products we use are all EPA regulated and safe for babies, puppies, and kitties.  Please, notify us if you have birds or fish as special precautions must be taken.
Sasquatch Pest Control Technicians are specially trained to properly mix and apply our products. When we treat inside your home, we will target problem areas and strategically apply pest control products to areas where bugs invade and frequent.
While pest control treatments are safe, the bugs we target can be very dangerous including black widows (and no, we don't mean the Marvel Black Widow – although she packs a punch herself!). Please, don't Google "black widow spider bite" – the pictures will give you nightmares!  Spider bites send thousands of people to the emergency room every year. Small children can be particularly vulnerable because they crawl and play under tables and in corners where spiders can frequent. Call us! Our pet and family safe pest control treatment will help keep your family safe from pests.
One great aspect of regular treatments with Sasquatch Pest Control is that we believe less is more. During the initial pest control service, we prefer to treat inside and outside. After that, most customers find they can stay pest-free both inside and outside when we maintain the pest control barrier around the outside of the home. That means we only treat inside when you need us to. This minimizes your family's contact with products.
The Sasquatch Guarantee: No more bugs or we'll reservice for FREE!
If between your regularly-scheduled treatments you feel you need additional service, need the inside treated, or if you are not satisfied, please contact Sasquatch Pest Control, and we will return to service your home FREE of charge.